Due to COVID-19, OceanPointe will continue to meet digitally on the 1st, 3rd, and 5th Sundays until the new building at 66 Valley Road is completed. Until then, OceanPointe has Home Churches around Newport County. These are host homes gathering in small numbers to watch and discuss the service on these weeks.
On these Sundays, service goes live at 10am on Facebook and Youtube. The links are available below.

On the 2nd and 4th Sundays, OceanPointe will meet in the parking lot behind the new building (66 Valley Rd. Middletown, RI 02842). Attendants will direct you around the back of the building and show you where to park. Please BRING A LAWN CHAIR to place in front of your car from which to watch the service.

Parking Lot Services are at 9am and 11am. The 9am service will be streamed on Facebook Live.

Parking Lot Services are weather dependent. If weather does not allow, a service will stream at 9am on Facebook, but there will be no in-person gathering. Announcement will be made via push notification on the app.
Highlights from Parking Lot Services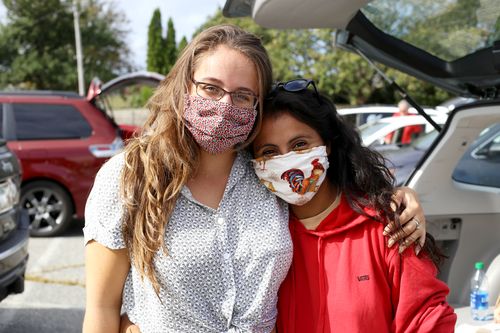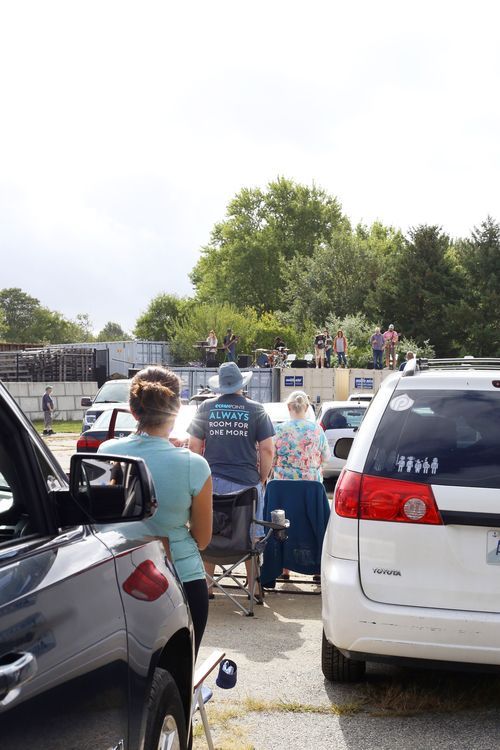 Our Home Churches and Small Groups take community very seriously. And by "seriously", we mean with great fun and lots of laughter! One of the ways our groups enjoyed each other's company and built community was through tailgating at our Parking Lot Services. You read that right! This group brought coffee, apple cider, and supplies to make breakfast sandwiches. Just another way that the OP community cares for one another!